DEEP RUN SCRAPBOOK
Some great pictures from our customers and Deep Run.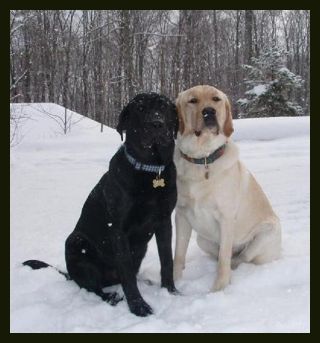 "We are the proud owner of two Deep Run Farm labs, Lucky (Mardi and Hero) and Beaux (Mardi and Hombre) from you. They are two very handsome young lads. We are constantly complimented on their looks and dispositions."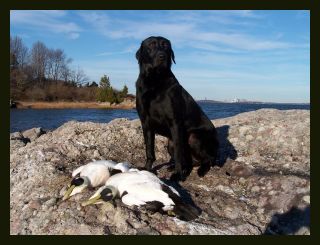 "A friend took a wonderful picture of Buck (Deep Run Midnight Desperado), after an Eider hunt this season."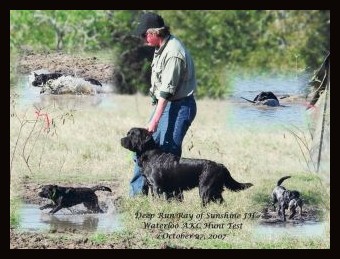 "Deep Run Ray of Sunshine, JH at Waterloo AKC Hunt Test"

Deep Run Farm
13727 Blackwells Mill Road
Goldvein, VA 22720

(540) 752-4710/4888 FAX (540) 752-4775 deeprunfarm@deeprunretrievers.com

Home | About | Training | Breeding | Puppies | Trained Dogs | Health Care
Customer Feedback
Norwich Terriers | Kudos | More Information