AFTER DEEP RUN FARM
Here are some letters and photos we received from satisfied owners
(Last names and addresses have been omitted)
From: Nikki
Date: February 11, 2018
To: deeprunfarm@gmail.com
Subject: Gidget's New Title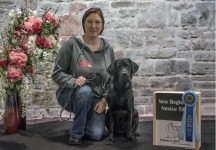 Dear Phyllis,
This girl is amazing! New Beginner novice title! First, second and third place finishes. Last Saturday, Gidget titled with a score of 196. We also got our first two legs in Rally Novice with scores of 99, and a first and second place finish. Thanks again!

Nikki
Sent from my iPhone



From: Roy-Libby
Date: February 3, 2018
To: deeprunfarm@deeprunretrievers.com
Subject: Puppy update

"Cola" (Hatter and Ruby) returning after her morning of setting decoys. Next year she will be ready. (10 weeks.)

Sent from my iPad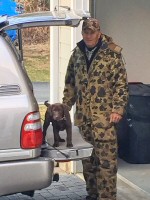 From: Steve
Date: January 27, 2018
To: Phyllis Giroux
Subject: Hoosier (Jonathon x Chanel)

We couldn't be happier with our new pup. He's been everything we could've wanted and more. Thank you so much for enabling him to be part of our family!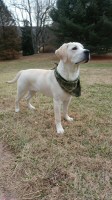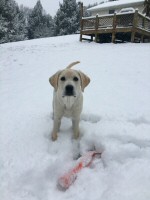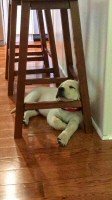 From: Curt
Date: Tue, Jan 23, 2018
Subject: Scout
To: deeprunfarm@gmail.com

Hi Phyllis,
I just wanted to send you some pics of Scout. He has had a great first hunting season. I couldn't be happier with him. He is just a wonderful dog!
Thank You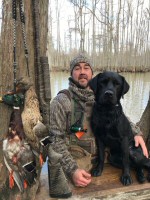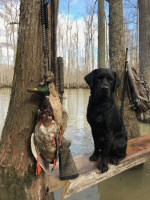 From: Bob
Date: Fri, Jan 19, 2018
Subject: Duke (Casey x Rocket)
To: "deeprunfarm@deeprunretrievers.com"

Phyllis,
Just dropping a note to say how pleased I am with Duke. 17 mos old and 85 lbs of love and waterfowl drive. At 16 mos I took him on his first quail hunt. A great day and 13 quail. He even points (nothing I trained). I hunt him in an offshore blind with. 7 ft plywood backed ladder for retrieves. Learning everyday and just getting better. Thanks for such a wonderful pup. Couple pics included.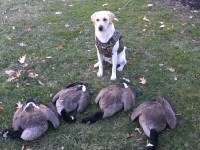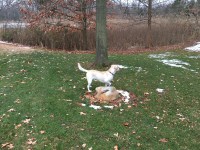 Bob


From: Tom
Date: January 10, 2018
To: deeprunfarm@gmail.com
Subject: Deep Run Dapper Trapper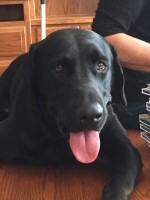 Phyllis/Kristi - Trapper (Howdy/Neely 07/09/2016) is doing magnificently at 18 months. He is healthy, smart, handsome, and the love of our lives! Those getting pups from the new litter will be absolutely pleased!
All the best!
Tom and Gail




From: Susan
Date: Tue, Jan 9, 2018
Subject: Duck
To: deeprunfarm@deeprunretrievers.com

Good morning,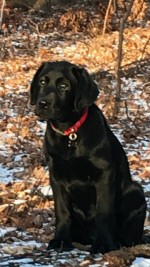 Wanted to send a quick note to let you know we are totally in love with 'Duck'.
She is everything we could have hoped for.
She has spent countless hours in the woods near our house and has already made a visit to the beach.
Thank you so much for helping us connect with her,

Susan


From: Dory
Date: Fri, Jan 5, 2018
Subject: Milly at six months
To: Phyllis Giroux deeprunfarm@gmail.com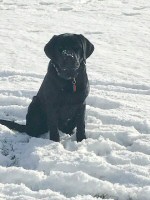 Hello and Happy New Year. Milly (Casey/Mac litter born June 22, 2017) is pictured here at age six months at the end of December where she enjoyed several days running around in the snow in West Virginia. I hope all is well at Deep Run Farm despite the frigid temperatures.

Sincerely,
Dory



From: Sharon
Date: January 1, 2018
To: Deep Run Farm - deeprunfarm@deeprunretrievers.com
Subject: Sara (Pancho x Fly litter 7/28/12)
Hello Phyllis!

Sara (C-ATCH2 Deep Run Sweet Serendipity FDX) raced in her first Flyball tournament in Boothbay Harbor ME last month and earned her first 2 flyball titles, FD and FDX. It's impossible to tell which she likes better, agility or flyball, she approaches both sports with such enthusiasm and amazing focus. People always ask me "is there anything she DOESN'T love to do?" and I have to say no. She just truly loves to work. She is an exceptional working dog, and such a joy to live with, happy to curl up on the couch until it's time to play, work or just go for a nice hike. She has exceptional manners with both dogs and people and I couldn't be happier with her. I can't believe 5 years have gone by. I am so thankful I came to you for this pup and you selected her for me.
Sharon and Sara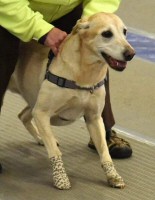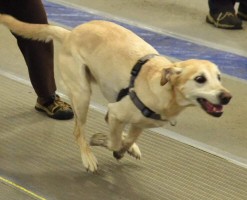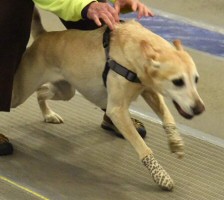 From: Sid
Date: January 1, 2018
To: deeprunfarm@deeprunretrievers.com
Subject: Jessie

Deep Run team,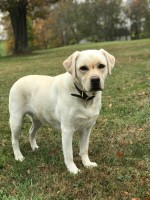 We've been meaning to send you some photos of Jessie in action. Jessie (Casey x Paris on 9/12/11) is 73 lbs., an absolute delight, and is complimented everywhere she goes. While she enjoys being out and about on our farm, her favorite activity is upland hunting, which we describe to others as Jessie's vacations., and swimming. We're at the stage of thinking about another pup and will be sure to return to Deep Run. You will see Jessie this year when she boards with you, as always. Have a happy new year.
See Jessie picture 2.


See the

page of letters and pictures from our satisifed customers

Deep Run Farm
13727 Blackwells Mill Road
Goldvein, VA 22720

(540) 752-4710/4888 FAX (540) 752-4775 deeprunfarm@deeprunretrievers.com

Home | About | Breeding | Puppies | Trained Dogs | Health Care
Customer Feedback
Norwich Terriers | Kudos | More Information