AFTER DEEP RUN FARM
Here are some letters and photos we received from satisfied owners
(Last names and addresses have been omitted)
From: Curt
Date: Tue, Jan 22, 2019
Subject: Update on Scout
To: deeprunfarm@gmail.com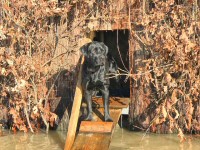 Hi Phyllis,
I bought my pup Scout from you two years ago and brought him home to KY. I have not sent you an update in quite a while! Scout has been great to train. I have personally done all of his training from force-fetch to running blinds. He has been in about every hunting situation I can think to put him in by now and has performed very well. He can do anything from long blind water retrieves to water and land doubles. He is by far the best marking dog I've ever had. He will not "short hunt" any mark you can give him no matter how far (I've tried to fool him)! He is the poster child of what an English Lab should look like too! Most of all he is part of our family and gets to go to the office with me daily. He doesn't leave my side. I will be ready to come back for another pup soon! Thank you, Curt




From: David
Date: January 20, 2019
To: Phyllis Giroux at deeprunret@aol.com
Subject: Willow Update (Casey x Apple, Born October 2018)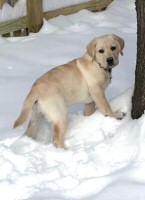 Hi Kristi and Phyllis - a Willow update! She is still doing great. At almost 3.5 months, she is 28 lbs and 100% house broken, goes to the back door when it's time "to go" and already knows several commands. She has tons of personality and is very smart. She really has been enjoying the snowy weather (see photos attached) and I plan to take her swimming soon (indoors) to get her acclimated to water.

Thanks again! More updates soon!
Sincerely,
David




From: Talmage
Date: Sat, Jan 12, 2019
To: deeprunfarm@gmail.com

Phyllis, I wanted to share a few pictures of Scout. He will turn three on March 10th. He is a wonderful dog with such a great personality and friendliness. He has become an important part of my family, particularly with my grandchildren. Talmage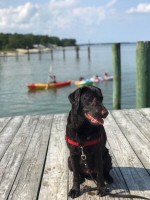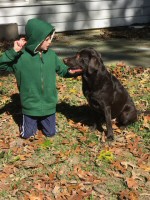 From: David
Date: January 9, 2019
To: Phyllis Giroux - deeprunfarm@gmail.com
Subject: Bo at 6 Months!

Hello Deep Run Farm,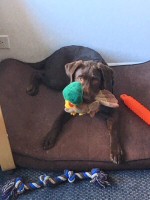 I wanted to provide an update on "Bo", who is 6 months old today. I have been so pleased with him and I'm so happy that I came across your organization. He's been a great pup since the day I picked him up; great temperament, healthy, and an all around good looking dog. I receive compliments from family and friends all the time, along with other dog owners who we've met at the dog park. Thank you for everything that you've done since I reached out on Day 1. You were professional and responsive throughout the process, and made my overall experience very pleasant. Here are some pictures of Bo at 6 months, thanks again for everything!

Dave



From: Denise
Date: Tue, Jan 8, 2019
Subject: Tugg son of Mad Hatter and Beyoncé best dog ever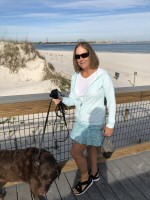 From: Kevin
Date: Sun, Jan 6, 2019
Subject: Re: Puppy Deposit Information
To: Phyllis Giroux deeprunfarm@gmail.com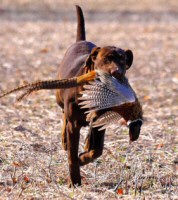 Just wanted to let you know that Cheeca is doing great! She's still hard headed and is 150% puppy that loves to lay in my lap like a baby but she loves to swim and retrieve like a champ! She's a great family dog. My 8 month old grandson sat next to her ripping and pulling on her and she just laid there and enjoyed it. Always friendly with people and turning out to be a great hunting companion. We couldn't have asked for more!



From: deeprunfarm@gmail.com
To: deeprunret@aol.com
Sent: 1/4/2019
Subject: Fwd: DR SUPERMAX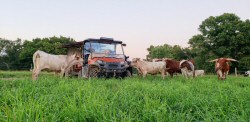 in our lives.


See the

page of letters and pictures from our satisifed customers

Deep Run Farm
13727 Blackwells Mill Road
Goldvein, VA 22720

(540) 752-4710/4888 FAX (540) 752-4775 deeprunfarm@deeprunretrievers.com

Home | About | Breeding | Puppies | Trained Dogs | Health Care
Customer Feedback
Norwich Terriers | Kudos | More Information