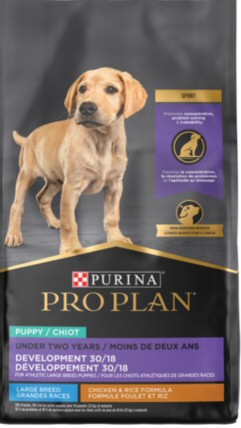 Purina
There is a new formula that looks even better for Deep Run puppies, Purina Proplan Development for Large Breeds.
This is an improved formula, so if you can get this food, feel free to switch to this food. You can feed the same amount of this that you have been feeding of the puppy food.
Feel free to call me if you have any questions.