At the Tidewater Retriever Club Hunt Test this weekend, our two entries both got Passes at the Master Level.
Many thanks to judges Robbie Griffin and Doug Hunter who set up a great test and judged all the entries.
Thanks to Tidewater Retriever Club for putting on a great event, and all the volunteers who made it possible.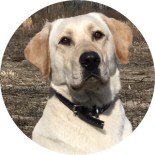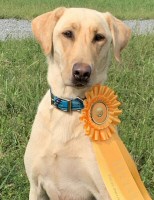 Deep Run Stingray "Ray" and Deep Run Jessy NDL